That's what you do, you bring a bit of magic into people's lives, a bit of hope or courage etc etc! It's amazing what you have created, be very proud of yourself.

Emma McColl
Amelie you're amazing and I love what you do for Charity!  My wee girl spent around 10 months In Starship & a few months In Christchurch hospital In her short life! Very close to my heart, you and your family are wonderful creating this!

Codie Bradley
I haven't ever seen one of these little creatures in person, as the one I've purchased was as a gift and sent directly to the recipient. However, I have to say customer service is top notch! So lovely to deal with and extremely quick dispatch. I will, for sure, be purchasing again. An amazing and unique idea!

Kasey Love
I placed an order on Sunday night, received the order on Tuesday.I couldn't decide on one so I bought 4. My 3 girls then chose which one they wanted and they just love them. Beautifully made and the perfect size. Thanks heaps

Jackie Swift
Thanks so much, the worry monster arrived super quick and my son loves feeding it before bed.. he drops straight off to sleep now

Anita Brookbanks
During a really bad time in my life, my daughter gifted me one of your creations. This meant and still means so much to me.

Keke Tika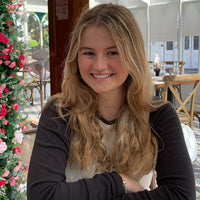 About Little Joys by Amelie
Hi! I'm Amelie, a teen artist, business owner and advocate for mental health. I'm trying to make a difference for anyone who may be struggling, by bringing some extra joy, hope and comfort into the world.

Little Joys has given me a purpose, after I left school at age 16 due to my own struggles with mental illness. I create and design a range of unique products, and regularly donate my products and a portion of profits to mental health charities and organisations that help people in need.
If you wish to support your local store, please email us to find out your nearest stockist. We now have about 160 stockists in NZ and Australia.